Yeah, you guys at the Big Two drawing Supergirl and Batgirl and Power Girl and... whoever the hell Marvel does these days. (Except for She-Hulk, who so far seems pretty decent.)
You guys need to quit using the underfed 98-pound weaklings as bases for your heroines. They don't look super. They don't even look HOT. They look like breadsticks. The crispy kind that snap when you touch them.
You know who you should use as models instead? Who will give your characters an awesome combination of hotness AND badassery?
THE WILLIAMS SISTERS, THAT'S WHO!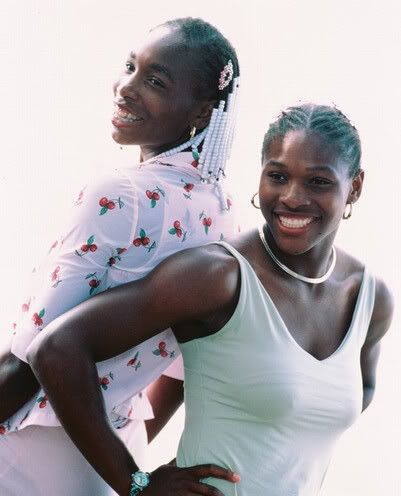 I mean, check it- they're young, attractive, and they look like they could KICK YOUR PASTY ASS.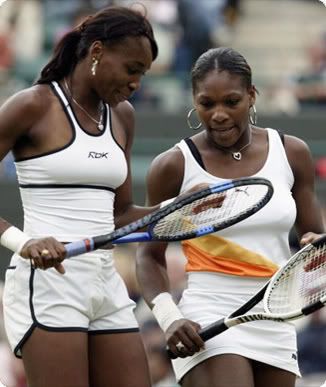 Serena would make an AWESOME superheroine. She looks tough and confident even while she's rockin' a bathing suit and doing that feminine hip-tilt thing you guys seem to insist on.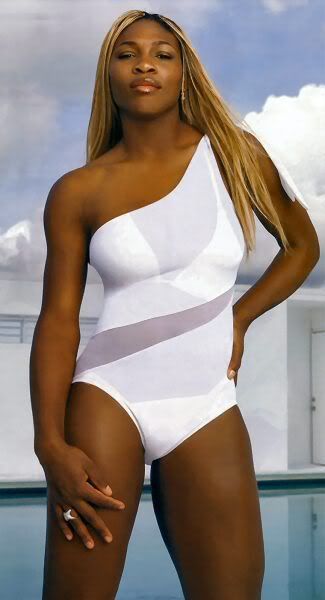 And Venus here totally would look great if that racquet were replaced with a sword: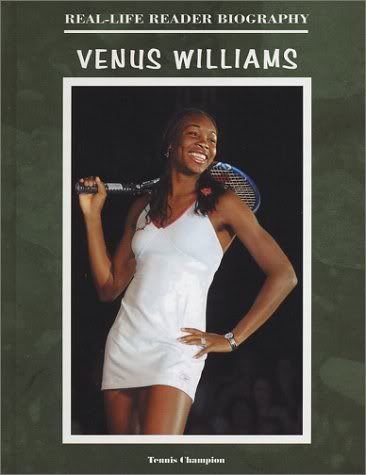 You can even see how great they'd look with some PANTY SHOT ACTION: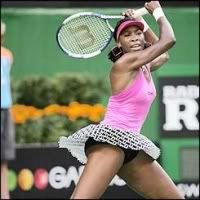 But they're not JUST hot- they have some great superhero-style moves! Like here, Serena's all, "Oh shi- I just found out that Lex Luthor/the Joker/Snidely Whiplash just kidnapped my Significant Other/Beloved Relative/puppy and is holding him/her/it in a death trap! REVENGE WILL BE MINE OR POSSIBLY ANGST IF I FAIL!"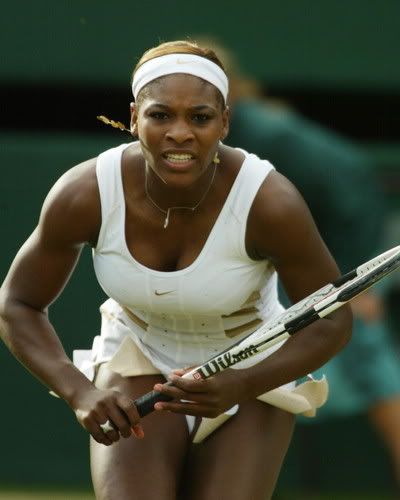 SHE'S TOTALLY ABOUT TO BEAT SOME BADGUY ASS!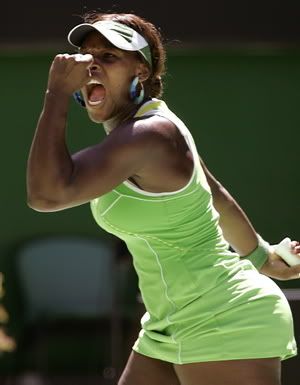 I MEAN LOOK AT THAT! IS THIS SPARTA OR WHAT?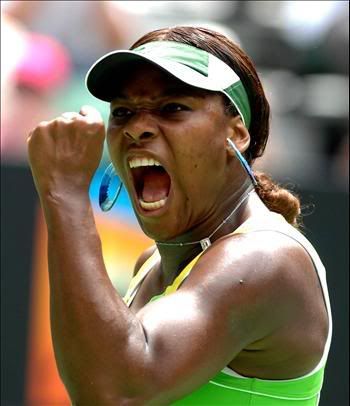 And they can totally do cute, too! I mean check out the happy here: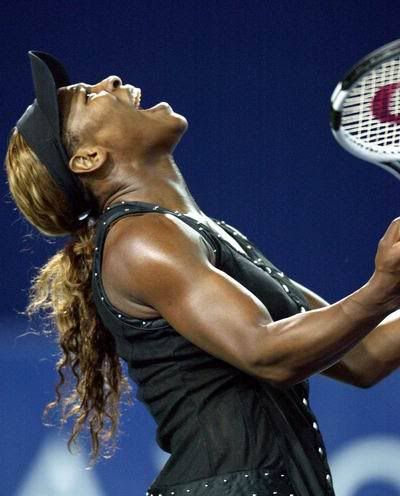 FLYING WOOTSNACKS!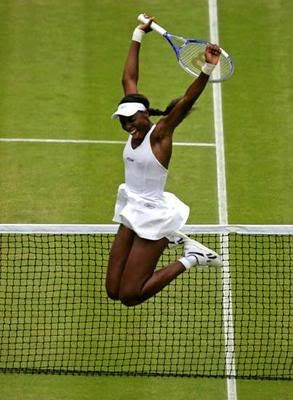 In conclusion, awesome athletic hotness >>>>>> heroin-chic waifs. Unless the character in question is supposed to be a female version of Mr. Glass or something.